Saturday, March 12  03pm to 05pm
The Bronx Museum of the Arts
1040 Grand Concourse, Bronx, New York 10456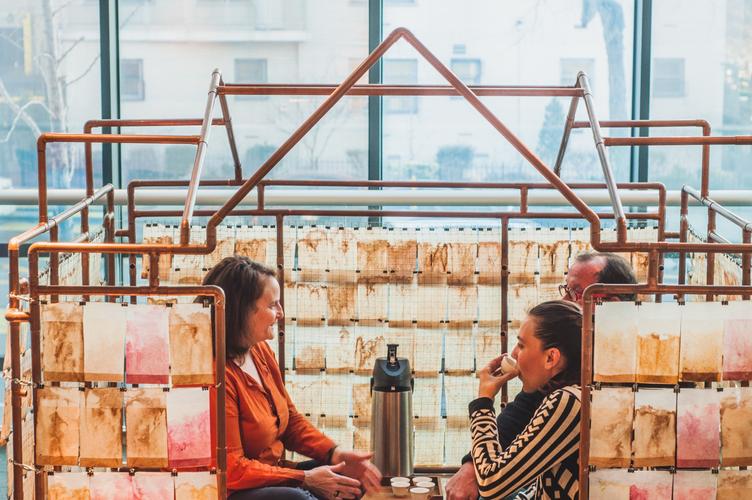 Bronx-based artist Michele Brody presents CommuniTea, a performance series featuring a shared tea service during which participants share loose-leaf tea with the artist and relate their stories, memories, thoughts, poems, and reflections, to be transcribed onto repurposed tea stained paper filters.
CommuniTea is part of Brody's ongoing, interactive, community-based Reflections in Tea art project. The filters collected during each CommuniTea will be woven into a fluttering room-sized quilt, which will be on display at The Bronx Museum of the Arts through May 29th for the duration of Brody's exhibition Reflections in Tea.
Free admission! http://www.bronxmuseum.org/