Saturday, October 29 03pm / 08pm
GK ArtsCenter
29 Jay St., Brooklyn, New York 11201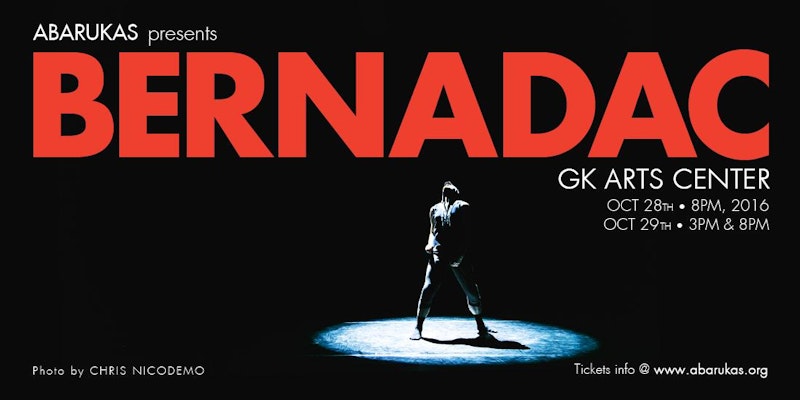 ABARUKAS, a young and vital contemporary dance company under the direction of Yoshito Sakuraba, will dance the world premiere of "Bernadac," joined by repertory works "The Master" (2014) and "No Man is an Island/excerpts" (2016).
Choreographer Yoshito Sakuraba is a storyteller whose inspired works deal mostly with human feelings and experiences. For his new "Bernadac," the choreography is informed by a woman's repetitive journey to her fatality. The extraordinary company of dancers boast credits that include Hubbard Street Dance, Parsons, Gallim, Bejart Ballet Lausanne, and more.
Company Members:
Alex Tenreiro Theis
Alexander Olivieri
Allie Kronick
David Ferguson
Grace Whitworth
Lissa Smith
Rachel Secrest
Sean Nederlof
Margaret Jones
Cesar Brodermann
For tickets visit: https://www.eventbrite.com/